It's no surprise that
I LOVE COWS.
Growing up, I was not around cows.....never knowing that when we bought some land in the country, built our home, and then several years later brought home our very first little calf
Carly
, that I would fall head -over -heels IN LOVE with cows!
I mean, come on...do you see that little face? And we bottle-fed her, and she would suck MY thumb! To this day she is still my favorite! And she has an automatic ticket to live out her entire life on this farm...and then she will have a HUGE beautiful gravesite when her time comes! :(
Until recently, I thought my love was just for Miniature Herefords...then came Clover....
Clover is black angus and semmental mix, resulting in pure perfection (in my humble opinion).
She is Sierra's "baby"...and has the cutest personality! (And YES, we did a photoshoot of Sierra and her lovely 4H cow this past summer, we are lucky to be related to an awesome photographer, Amy)
Which comes to the topic of this post....I love country art...specifically, Cow Art!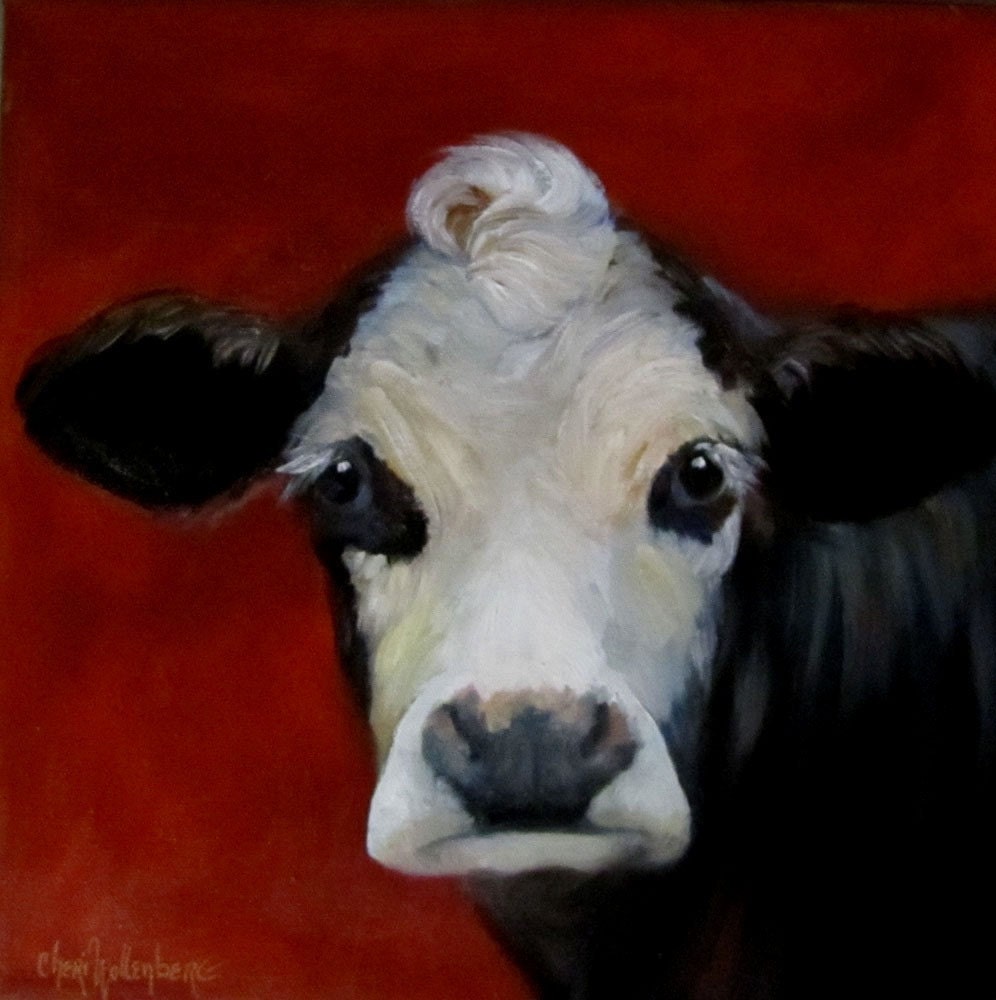 via
via House Beautiful
I am OBSESSED with their little faces...some people are 'horse people', some are 'dog people', I guess you could call me a 'cow person'.
So if I am on anyone's Christmas List that is reading this post.....FYI, you could never go wrong with buying me some Cow Art! (haha)
~Kim